Red Knight FX Power Levels
Probably one of the Most Accurate Forex Levels Indicator for the Metatrader 4 Platform.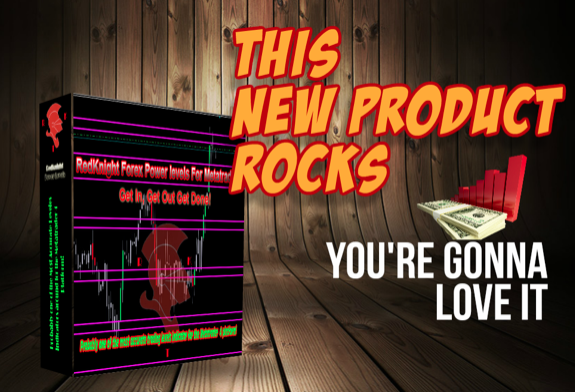 Welcome to my Forex Levels Page
If you have traded the forex markets for some time, then you'll realise how important it is to know where the markets are likely to become active… Where the majority of the Big Dogs are trading.

Support Resistance Indicators
There are many support resistance indicators out there that will attempt to identify where the majority of the traders have positions (and I've tested most of them), but if you've been trading long enough, and you're reading this, then you'll probably agree that most of them don't work that well. This is largely due to the fact they have been incorrectly programmed using generally available information found on the Internet.
The other reason why these standard S/R Indicators fail a high majority of the time is because every "man and their dog" trader is using them. Large players and Institutions will naturally take advantage of the positions being traded around these areas – they became large players for a reason!
Remember, for every winner there has to be a loser. Why keep letting it be you?
sensible level Indicators
Our Metatrader Four Price Action Level Indicators are quite unique, that's why they work. They are probably one of the most accurate indicators around!
Many trader's charts are littered with so many indicators, I'm surprised how they can actually see the price and the real nature of what's happening in the markets.
Remember, most of the successful traders KEEP IT SIMPLE!
keeping it clean and simple
We Do Not Use, MACD's Stochastics, Bollinger Bands, Fibonacci Lines, Fibonacci Fans etc for our decision making, just a relatively good clean unadulterated chart with a few lines.
What do you get in the power levels suite?
There are 6 Indicators in the pack.

1: Scalper-1Minute-5Minute Charts. This Indicator Updates Once Per Day.
2: Short Term-15M-1hr Charts. This Indicator Updates Once Per Week
3: Long Term-4HR Charts. This Indicator Updates Once Per Month.
4: Long Term Zones. This Indicator has the Levels along with the Buy/Sell Zones
(This does not mean just because you are in the buy zone "You Buy!"
It means you can identify more easily the price action and trend)
5: Merged. This Indicator Is an update to the Scalper and Short-Term Levels. It is a combination of the two Indicators merged together. You can use this one on a 1 minute to 1 Hour Chart.
This Indicator can be used on any chart up to the Daily
6: Weekly & Monthly:
This Indicator is normally used by longer term traders.

We do not leave you on your own once you've purchased the Powerzone Levels to work it out for yourself!

You also join our Telegram group where there are like minded traders ALL trading the power zone levels. There are some very talented traders within this group who are willing to help you to succeed in trading the power zone levels.

If you are unsure whether the Redknight Powerzone Levels are for you, why not request a template for the pair you generally trade, and test the levels for yourself BEFORE parting with any money.

Why not try out Our PowerZone levels Templates in your Metatrader4 platform this week for yourself BEFORE committing to the full product by downloading from here:
Support Resistance Indicators
If you experience any issues unzipping the file You will need a copy of winrar (Which is already in the zip file) to unzip the templates if you do not already have it on your machine.
A few YouTube Videos to Watch
There are many more videos for you to watch on our YouTube Channel
Feedback & Testimonials from happy clients
Comments from people who have purchased the Redknight Power Levels recently:

"
I just wanted to drop you an email to say a massive thank you for the levels and for your amazing contribution to the trading community. I was very sceptical at first but they are proving to be an indispensable part of my trading now.

It took a while to get used to having them on the charts and to figure out which ones were the best to use to complement the system I had already built, but now I've got the hang of them I can honestly say that they are a work of genius. I don't get the sorcery behind them, and one day I'd love to buy you a beer and have you tell me all about it, but for now I'll just accept the fact that, like you say, "they work".

I hope you haven't been affected by the adverse weather, and you're keeping safe and well, we need people like you to have our backs in this business.
Seb bloom - Jan 2021
"
I'm using your nice indicator. I'm more a trend-trader, not scalping so much. Good luck with your business.

Ray Pendle - Jan 2017
"
Thank you, I'll surely show my positive feedback wherever you have a presence.
Dusi Ramarao - Jan 2017
"
Really …... Thank u so much ……..... thank uuuuuuuuu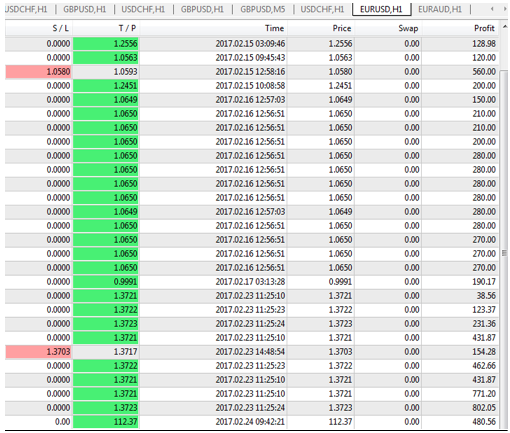 S P Vinod - Feb 2017
We do NOT use the standard formulae that most of the other S/R Level Indicators are derived from.
Our Levels Indicator are tuned to work with all forms of trading strategies, be it a scalper, medium or long term trader.
You will receive three indicators in the package:
1X Scalper for 1-5 minute Charts
1X Medium for 15 minute to 1 hour Charts
1X Long Term for 4 hour Charts and Longer

Please note: The Redknight Power Levels Indicator can be installed on up to three Metatrader Platforms. We will contact you within 4 hours of you placing your order for the three Metatrader account numbers you would like to assign to the Indicator
For additional information before purchasing our FX Power Levels package please contact
[email protected]
Purchase securely for just £350.00 through our PayPal shopping cart.
Purchase Red Knight FX Power Levels - £350
Black Friday Weekend Special: Save £100.00
Send an email to mailto:[email protected] between Friday 26th of November and Wednesday 1st Dec for a discount of £100!
I will send you a paypal Invoice for £250.00 instead of the original £350!
IMPORTANT:
Please forward to
[email protected]
your paypal payment confirmation as soon as you
receive it and include your contact details and
meta-trader account numbers (maximum of 3 accounts)
so that we can prepare the indicators.
Disclaimer
The trading strategies and systems developed using RedKnighttrading Price Action (RKT) software do not and cannot guarantee that you will make profits, or minimize losses of new or existing market positions. Any trading strategies or systems developed and sold via this website are intended merely as trading examples and none is recommended. Note that results based upon present or historical scenarios do not necessarily compare to any future results of actual trading. No past or present trading record can completely account for any future risk factors present in actual trading. There is no guarantee that any historical trading results will produce comparable actual trading results. On the contrary, there are many known and unknown factors which may contribute to wide deviations between our historical and your actual trading results, such as market liquidity and human emotions.

Trading involves substantial risks, including possible loss of principal and other losses. Our software's are designed to provide a training tool for trading system enhancement. It is licensed to you with the understanding that its author of the software's is not engaged in rendering any investment or other professional advice. If investment or other professional advice is required, a licensed professional should be consulted. No one, whether an employee, agent or representative of the author is authorized to provide any such advice, and any such advice, if given, is in violation of the author policy.

Use of any software sold via this website or any of its distributors or resellers and of any information posted on this website, is the sole responsibility of the buyer. The author of the Redknighttrading Software's, its distributors and resellers are not financial advisors, and does not recommend the purchase of any security or advise on the suitability of any trade or investment. Past results are not necessarily indicative of future results and, therefore, it should not be assumed that use of the software's available for sale or of any information posted on this website will result in trading profits. No claim is made that use of its software can result in trading profits and author of the Redknighttrading software, its distributors, resellers and all individuals associated with this website cannot be held responsible for any trading losses occurred as a result of the use, or inability to use, the software or any other information posted on this website. Any type of trading activity, such as futures, options, currency or stock trading, involves substantial financial risks. Short-term and day trading are only suitable to those having a full understanding of the risks involved and can afford to lose.